Regular price
$226.66 USD
Regular price
Sale price
$226.66 USD
Unit price
per
Sale
Sold out
Wind, fire, thunder and lightning cause changes in the world. Dwyane Wade combines the power of lightning and fire to dominate the court and be unstoppable. Like his father, Zaire Wade is determined to work hard to realize his dreams, jump out of his comfort zone, face unknown challenges, and embark on an unprecedented basketball road.

Taking Zaire as the source of inspiration, it implies the power of thunder, lightning and wind and fire hidden in the genes of the son of lightning, and he will play his own highlight performance on the field.
Way of Wade: 韦德之道, referred to as: WOW. It is a reflection of Wade's personal style of play and life philosophy, representing the perfect combination of on-court and off-court, function and style.

In Kabbalah, the number 10 represents infinite unity. So wow 10 is a generation that gathers the great achievements of the past, inheriting and expressing the spirit of the wow series.

Full palm Li-Ning beng technology, the rebound performance of the forefoot is improved by 5%, and the thickness of the midsole material of the front and rear palms is increased. The keel drop data is as low as 5MM, providing a better angle of force for the feet. Cooperate with the toe-toe warping height greater than 50MM and the full-length special-shaped carbon fiber plate with an arched structure at the arch to optimize the start-up propulsion system. Inject a strong sense of impetus into the start, provide the surging power to attack the audience, and launch the offensive quickly and neatly.

The flicking woven upper is inspired by dragonfly wings. With high-quality leather stitching and full-length dynamic inner boots, it brings flexible, breathable, wrapping, and supporting effects. DNA double helix pattern on the tongue. It echoes the design concept of Way of Wade 10 and corresponds to the precise compound eyes of the dragonfly.

"Key" shaped TPU, which is stable and anti-rollover. The TPU shape on the outside of the shoe body is like a "key", just like Wade's honor of winning the home city key.

The outsole shading uses parametric design, and the shape is inspired by the orbit of white planets. The circular shading enhances the friction with the ground, and the main force-bearing area of the forefoot presents a natural transitional water ripple shape, which helps to stabilize the footsteps when attacking in multiple directions.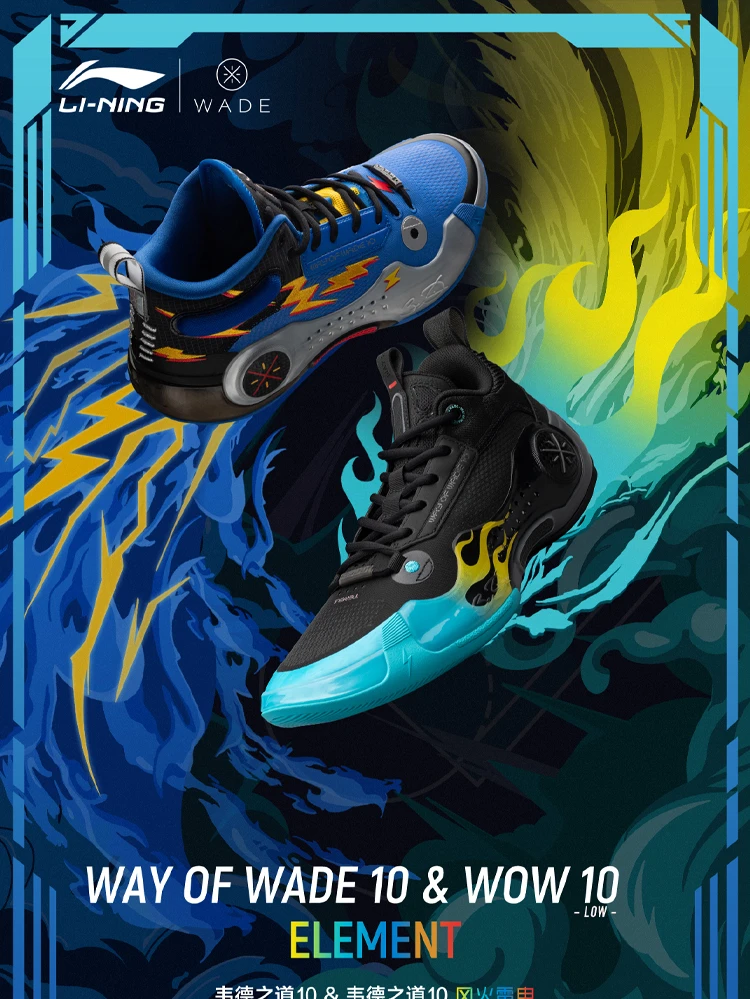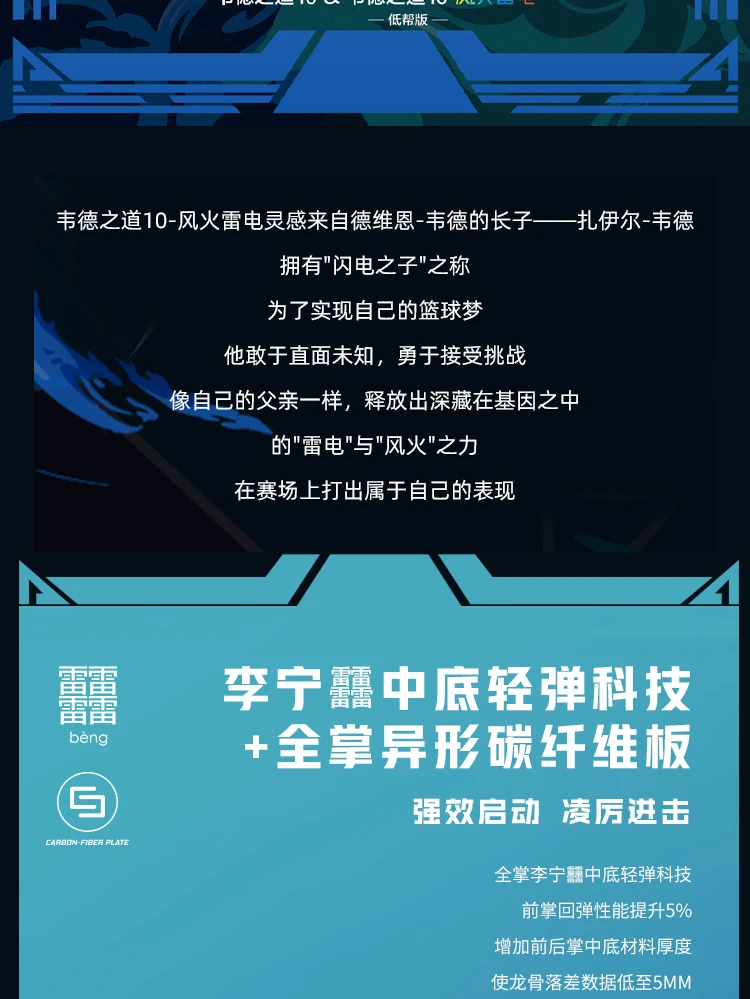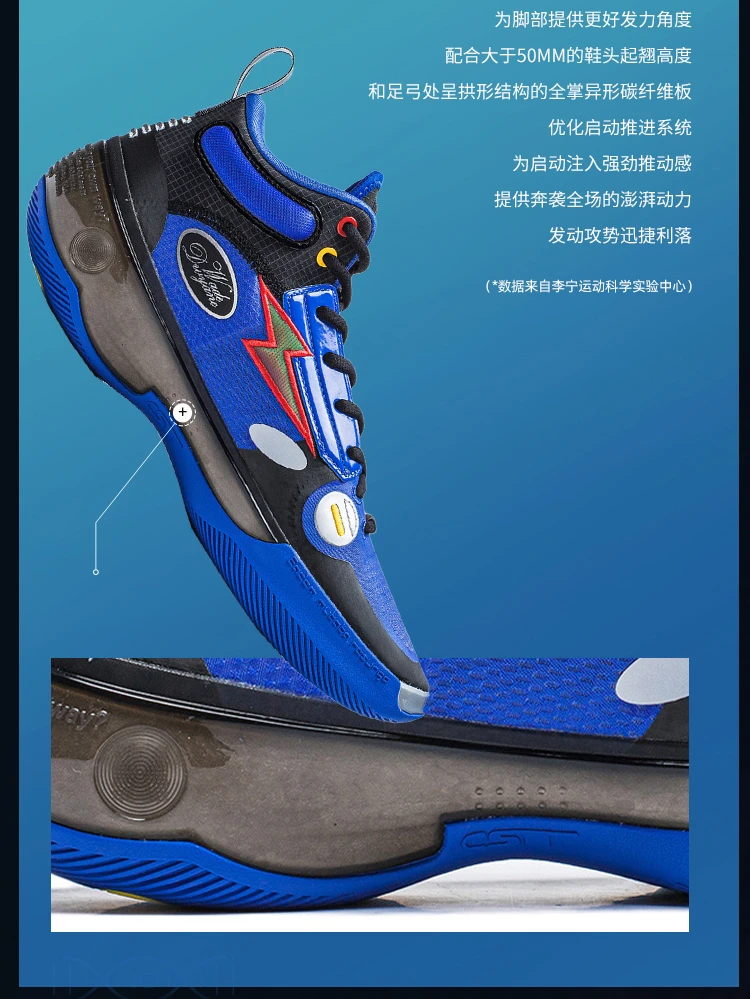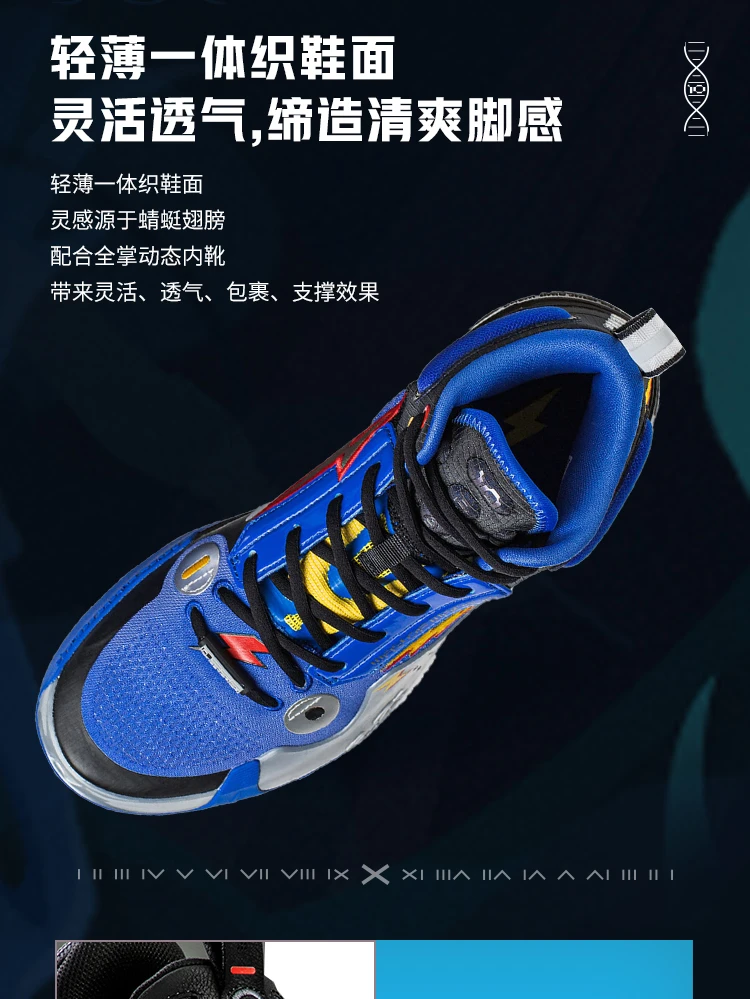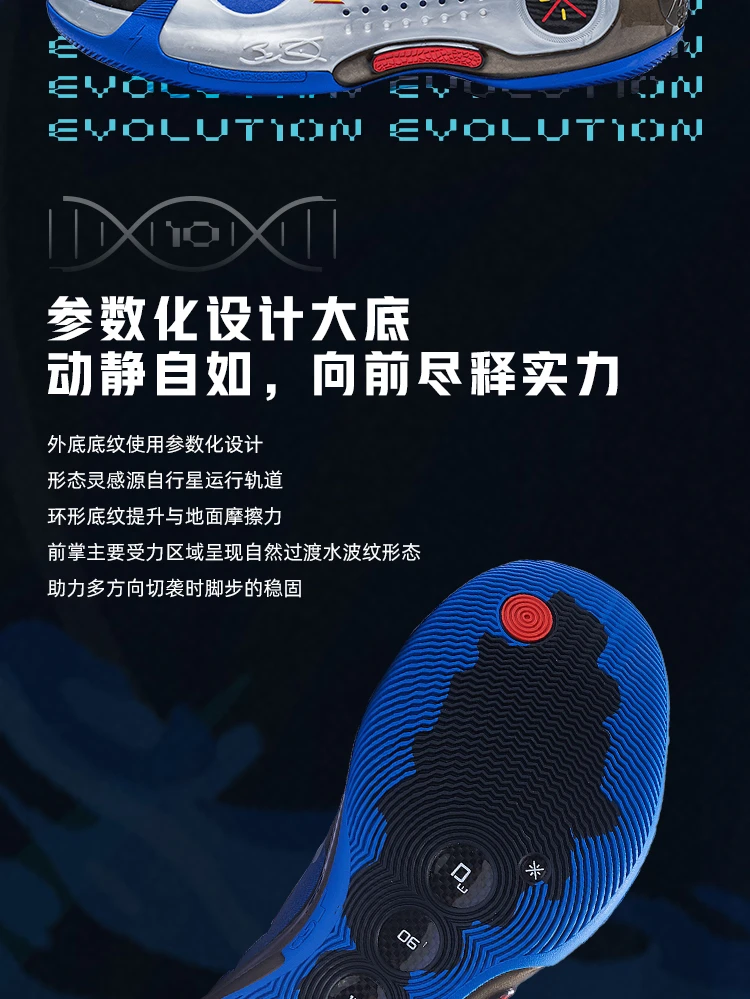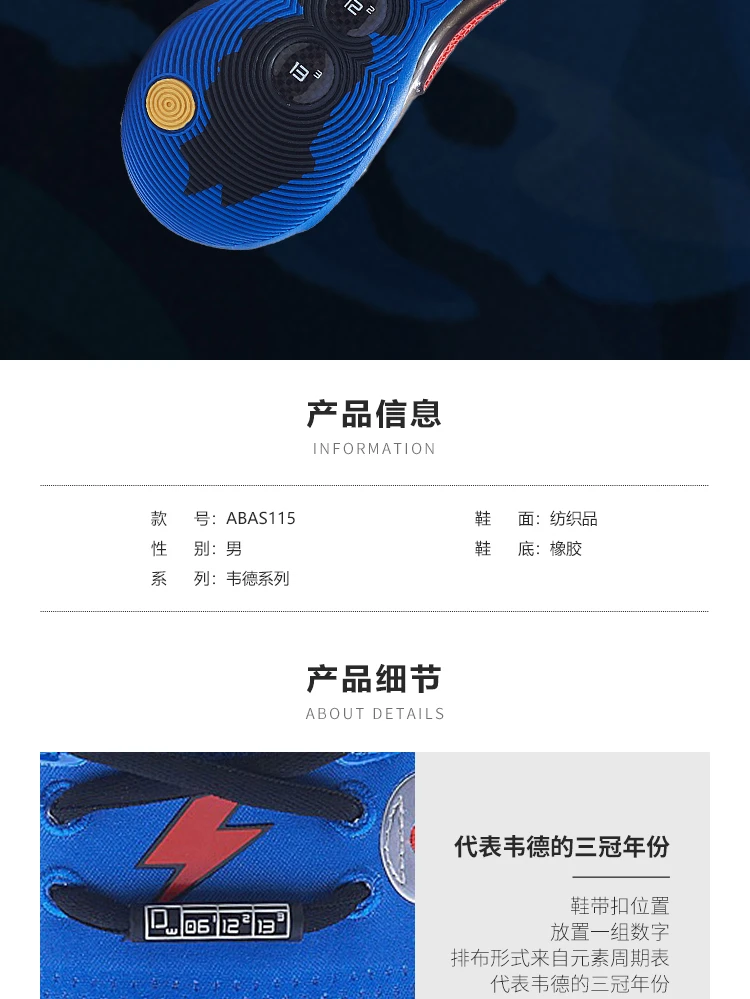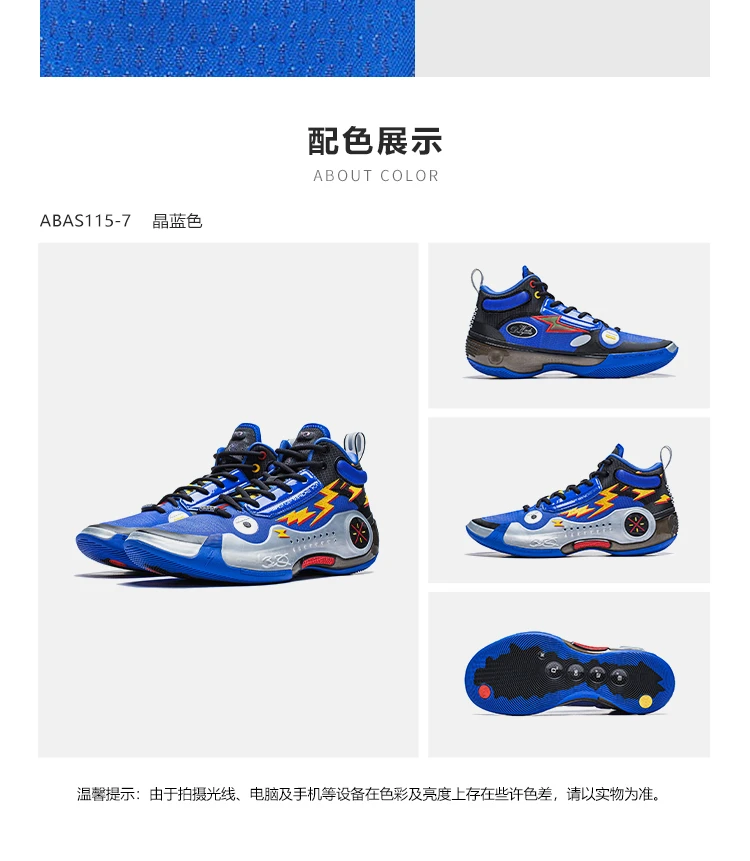 View full details